About us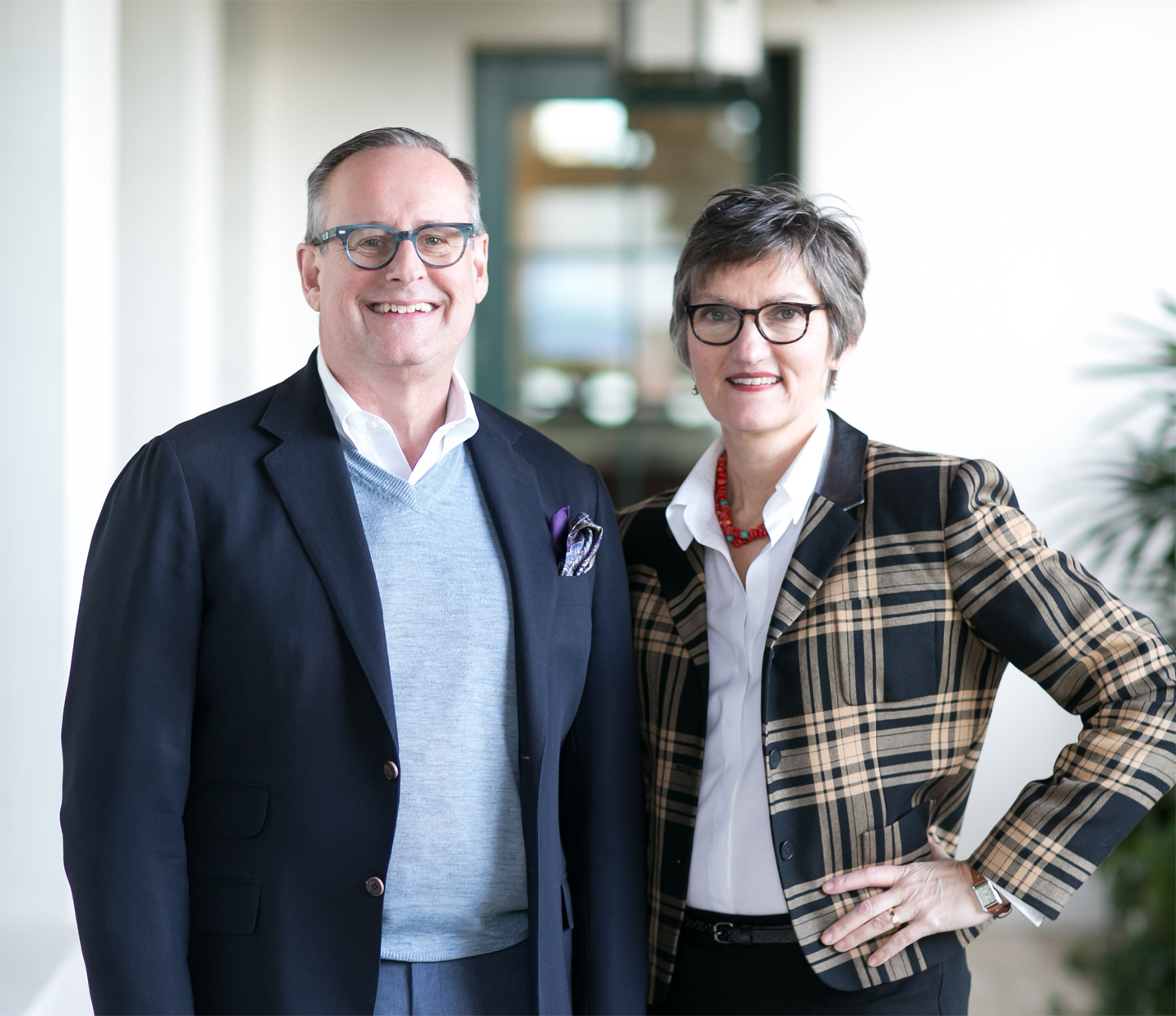 We (Steve and Jill McKenzie) opened steve mckenzie's interiors and lifestyle store in September 2012. The brand offers a design sensibility that converges two fundamental influences – the graciousness that we have grown to appreciate while living in the south and our personal love for the mid-century modern aesthetic. "I feel that our experience has brought us to this moment and we have a point of view to share that celebrates beauty and comfort in the home," says Steve.
Our store combines products designed by us with handmade pieces from southern artisans. The cornerstone of the store's offerings is steve mckenzie's textile designs that are derived from the canvases of Steve's artwork. We have also brought together artisans, expert in their craft and combined that with our sensibility. steve mckenzie's also serves as the Grange Furniture showroom for the Southeast. The blending of this fine French furniture line with the pieces we have brought together exemplifies the confidence of mixing aesthetics that we embrace. Jill says, "We've always placed a great deal of value on the time we spend amid family and friends at home. We love to entertain, and our way is with ease, comfort and pieces we find beautiful. This is what we want to share through the products we've designed and carefully chosen to offer in the store."
While the retail store has closed as of 4/30/18, we continue to celebrate art, interior design and life.  Steve's interior design office, art studio and classroom space are in the mezzanine and Jill has joined the Verde Home team as the Designer Liaison.  Visit us soon!
ON A PERSONAL NOTE
Steve served as Chief Designer for Larson-Juhl for the last 20 years, and as the CEO for the past decade. In addition, he is a mixed media artist, and since 2006, he has been selling his work professionally.
Jill's background combines quilting, design, home making and retail. Feeding a crowd of teens or a visiting group from overseas, Jill enjoys having company and making people feel at home. Be prepared to share a good thing about your day at the table! She grew up in a family that owned Scandinavian modern furniture stores, swore she would never do retail again, yet she is and loving it.
Look for the orange bell on Steve's desk that Jill's parents used in their store.